In this article, we will show you: how to manage data privacy settings for Partner integrations
Quick guide:
Members/specific Member/overview

Click on the context menu of the Data protection widget (Data sharing settings section)

Adjust which partner integration should have access to this members data

Finish by clicking SAVE
---
Data privacy settings are a core element of the Magicline platform, and this naturally extends to handling which customer data is shared with Partner integrations.
There are multiple areas in the Magicline that allow operators to manage their data sharing settings for customers and partners. These areas are:
The initial activation of Partner integrations

Customer profile

Bulk operations
In this article, we will handle the data privacy possibilities from the customer profile.
Updating data privacy settings on the customer profile
The customer profile in the Magicline has a widget called Data protection, which handles all data privacy related settings for an individual customer. On this widget, the section Data sharing settings shows which partner integrations are activated for this studio and whether data of this specific customer is being shared with these partners.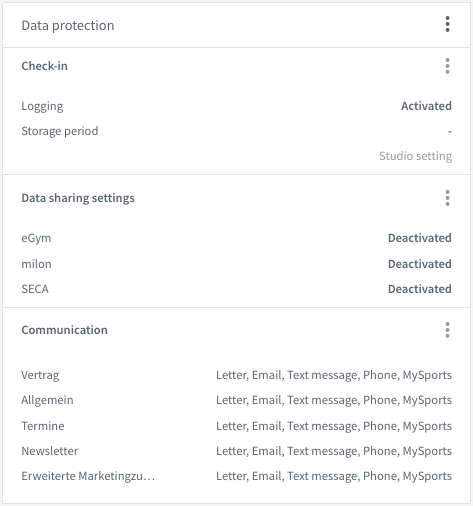 The data sharing settings can be adjusted for each individual Partner integration. In order to edit these settings, click on the context menu icon.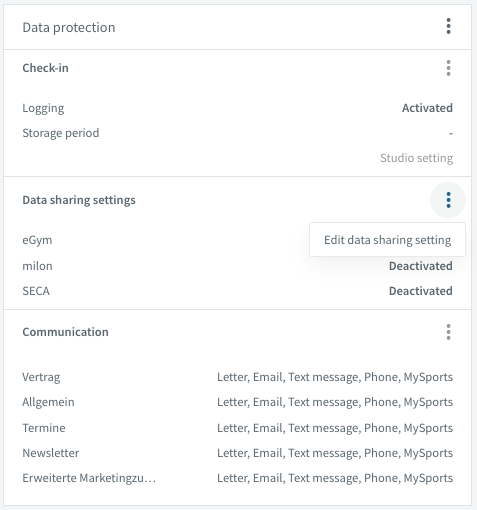 The detail view Edit data sharing settings allows operators to specify with which Partner integration data is to be shared for this specific customer.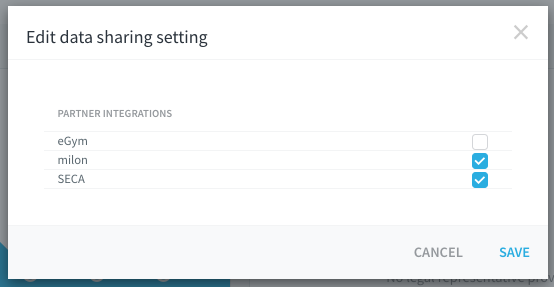 ---
Quick guide:
Members/Bulk Operations

Select a member list to edit the data sharing setting with partner integrations

Specify whether these members should have their data be accessible for a specific partner integration

Finish by Applying bulk change
---
Updating data privacy settings via bulk operations
A further tool that is helpful when managing data sharing settings, is the bulk operation (

link to bulk operation article).
Once you have created the appropriate member list that you wish to update, simply select Data sharing for Partner integrations as the bulk operation type.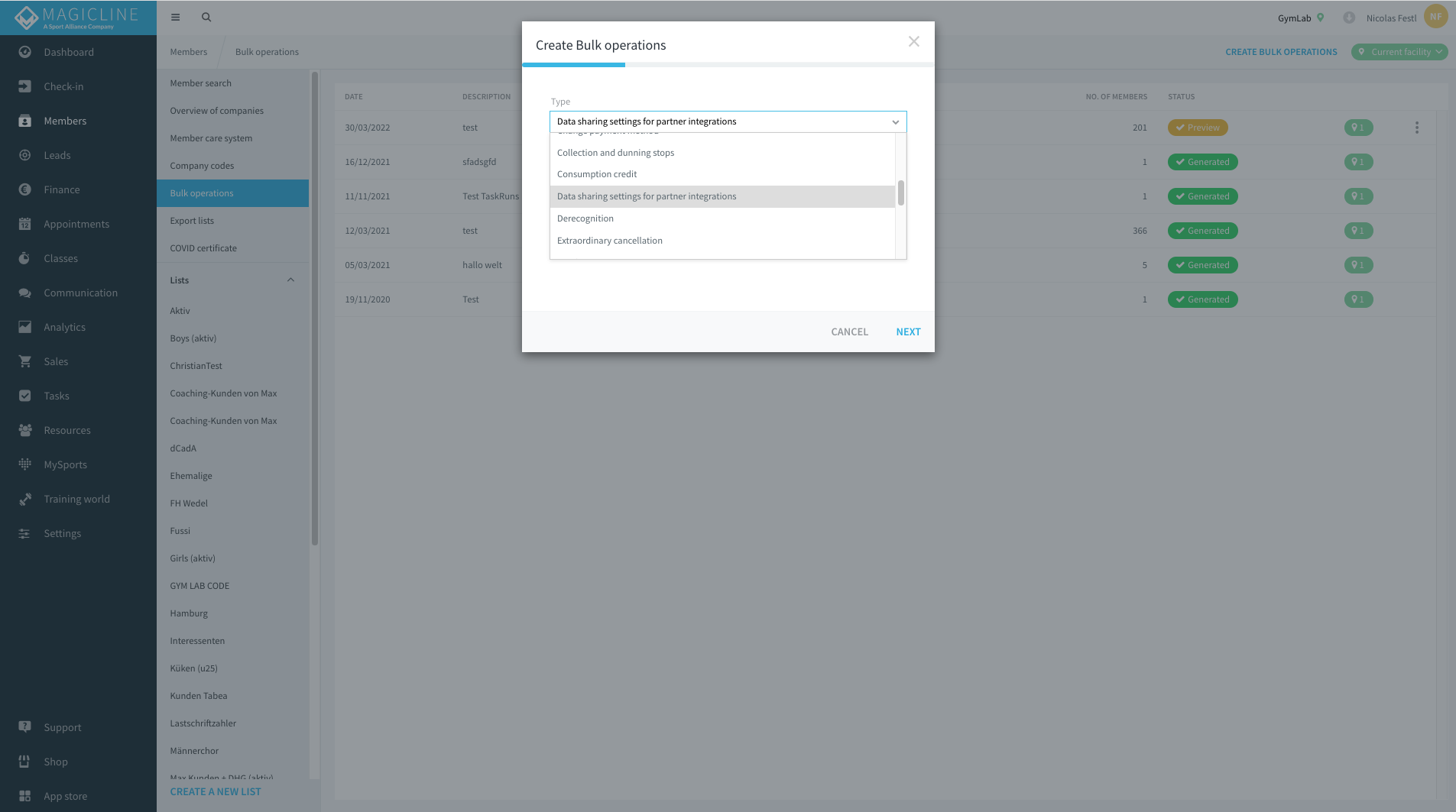 On the next step, you need to add a description as well as specify for which Partner integration the data sharing settings shall be updated.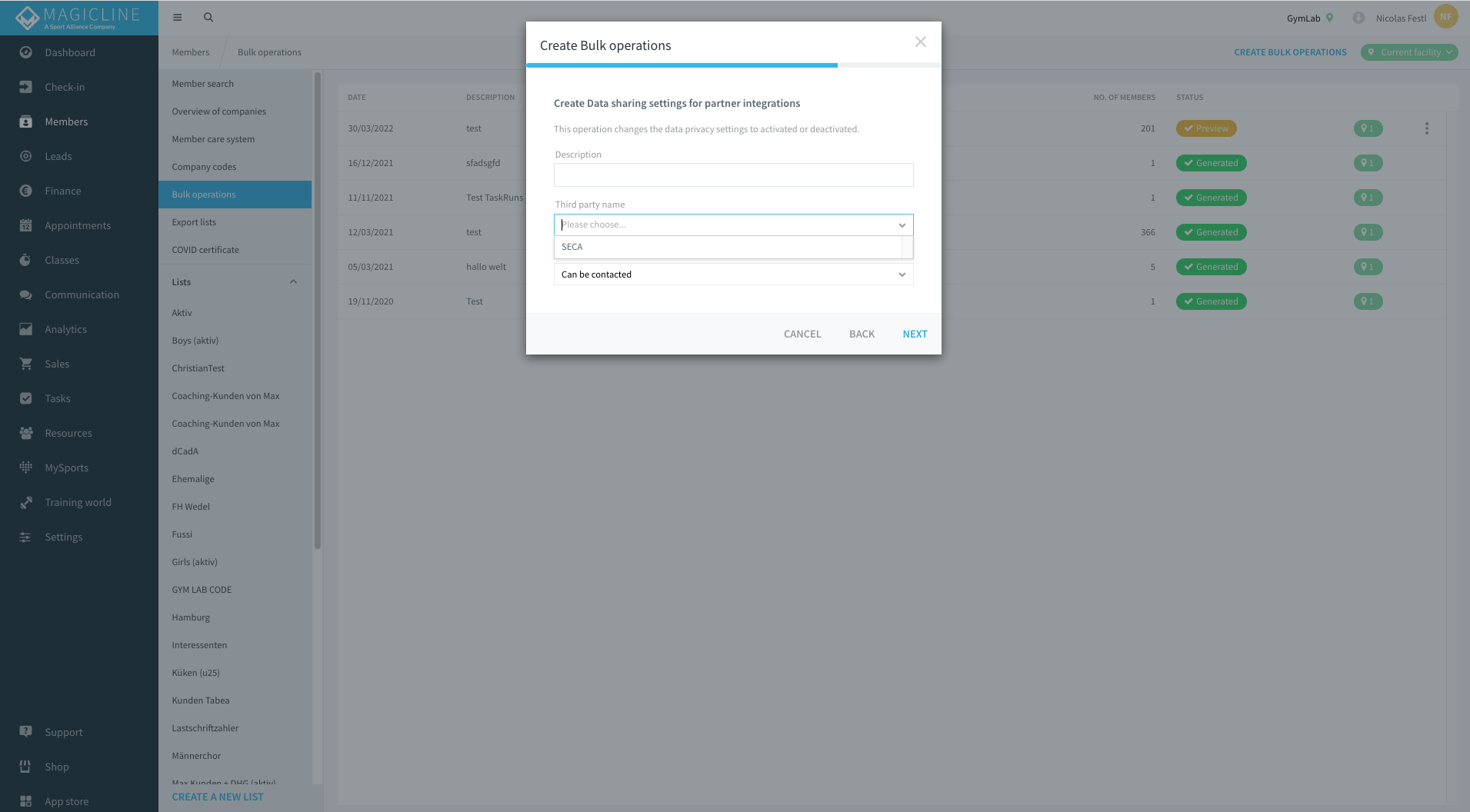 The update allows you to either change the data privacy setting of this member list to can be contacted or can't be contacted.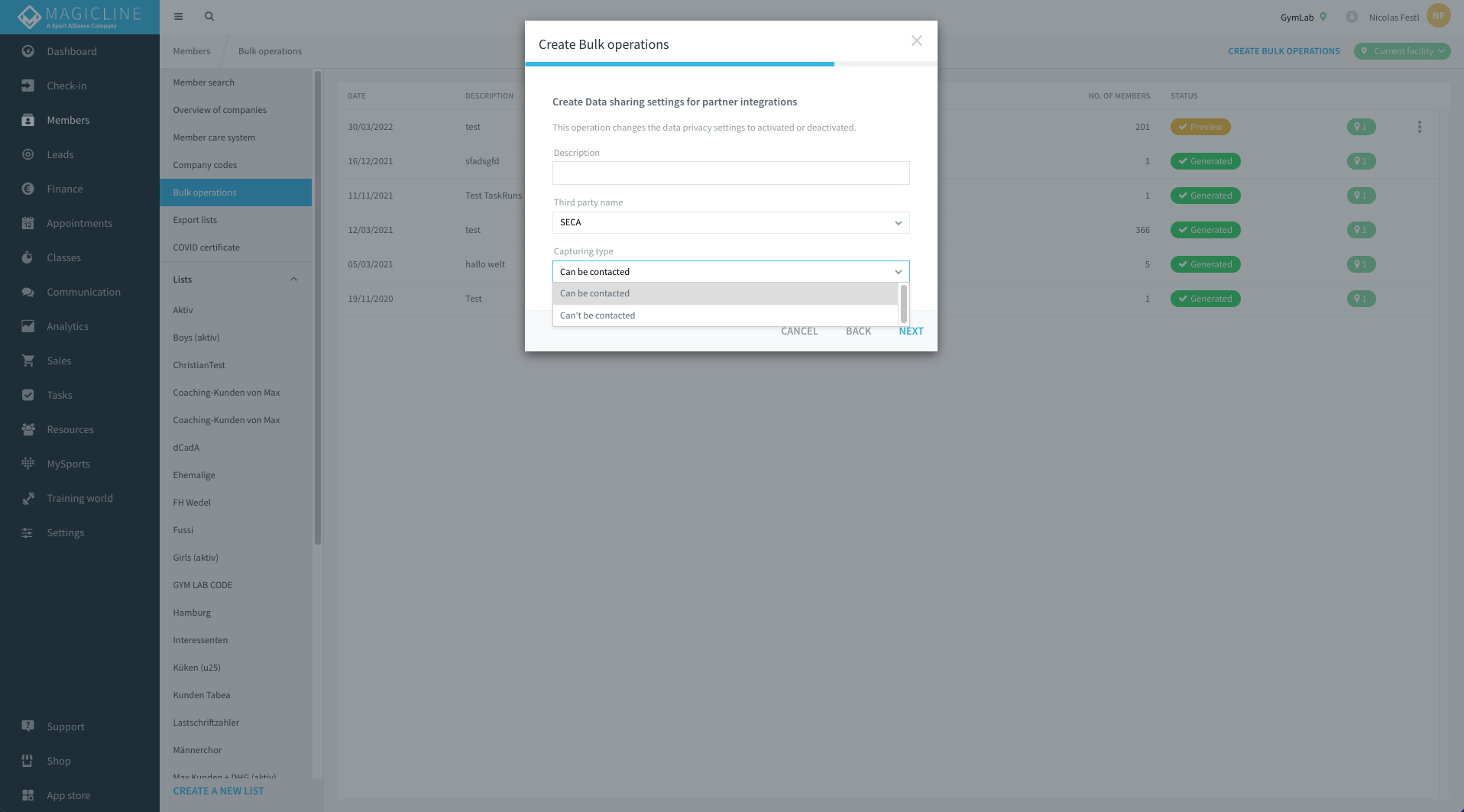 Once you have created the desired bulk operation, simply save and execute.