In this article, we show you: how to activate partner integrations in the Magicline.
Quick guide:
Go to the App Store

Click on partner integration that should be activated

Input all necessary data and set the desired customer consent configuration

Finish the activation by clicking the ACTIVATE INTEGRATION button
---
How can new partner integrations be activated?
To activate a new partner integration, navigate to the Magicline App Store which displays all currently available partner integrations.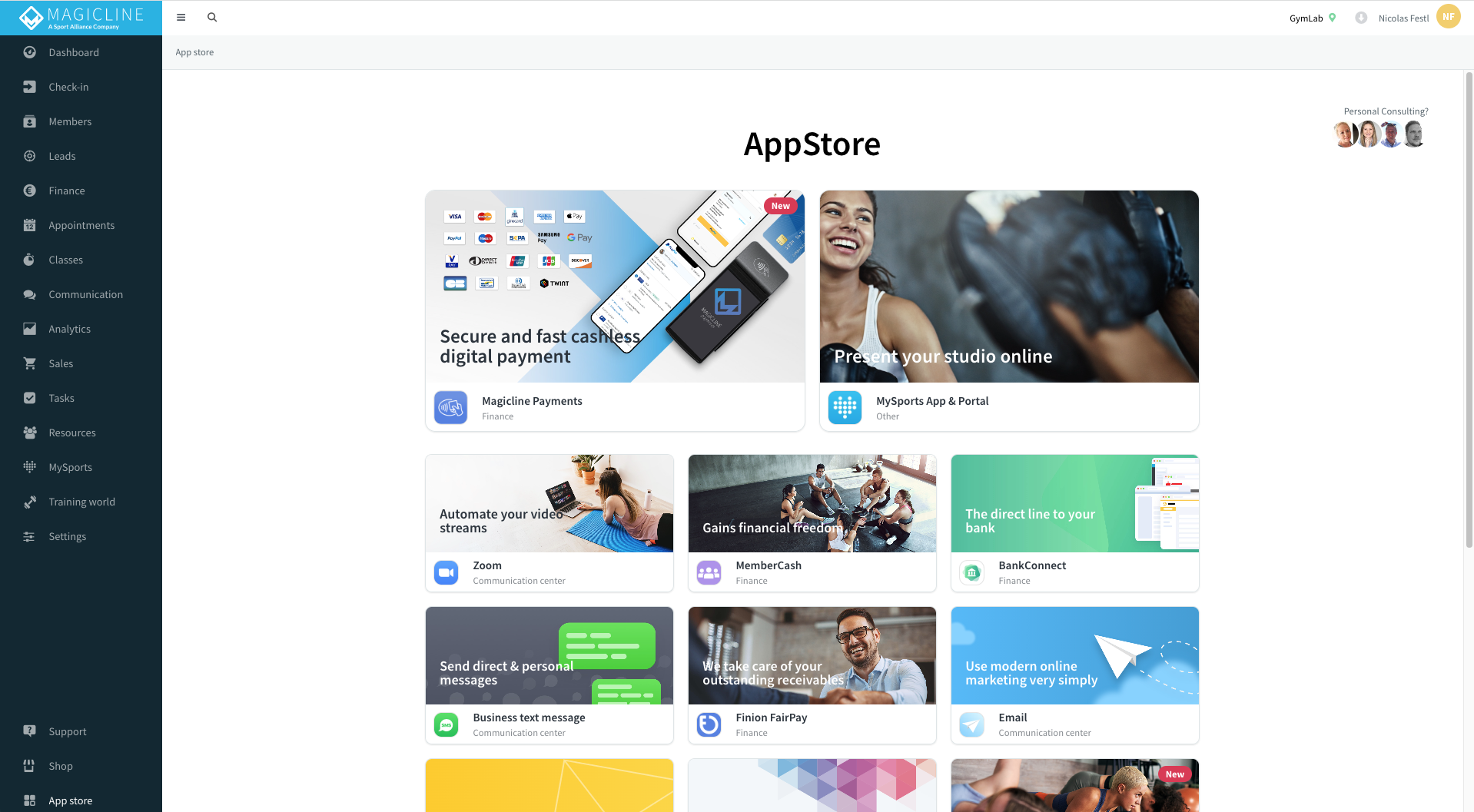 Magicline App Store Overview
Clicking on a specific partner integration opens a detail view which highlights what this partner integration is about. To activate this partner integration, click on the blue Activate now button.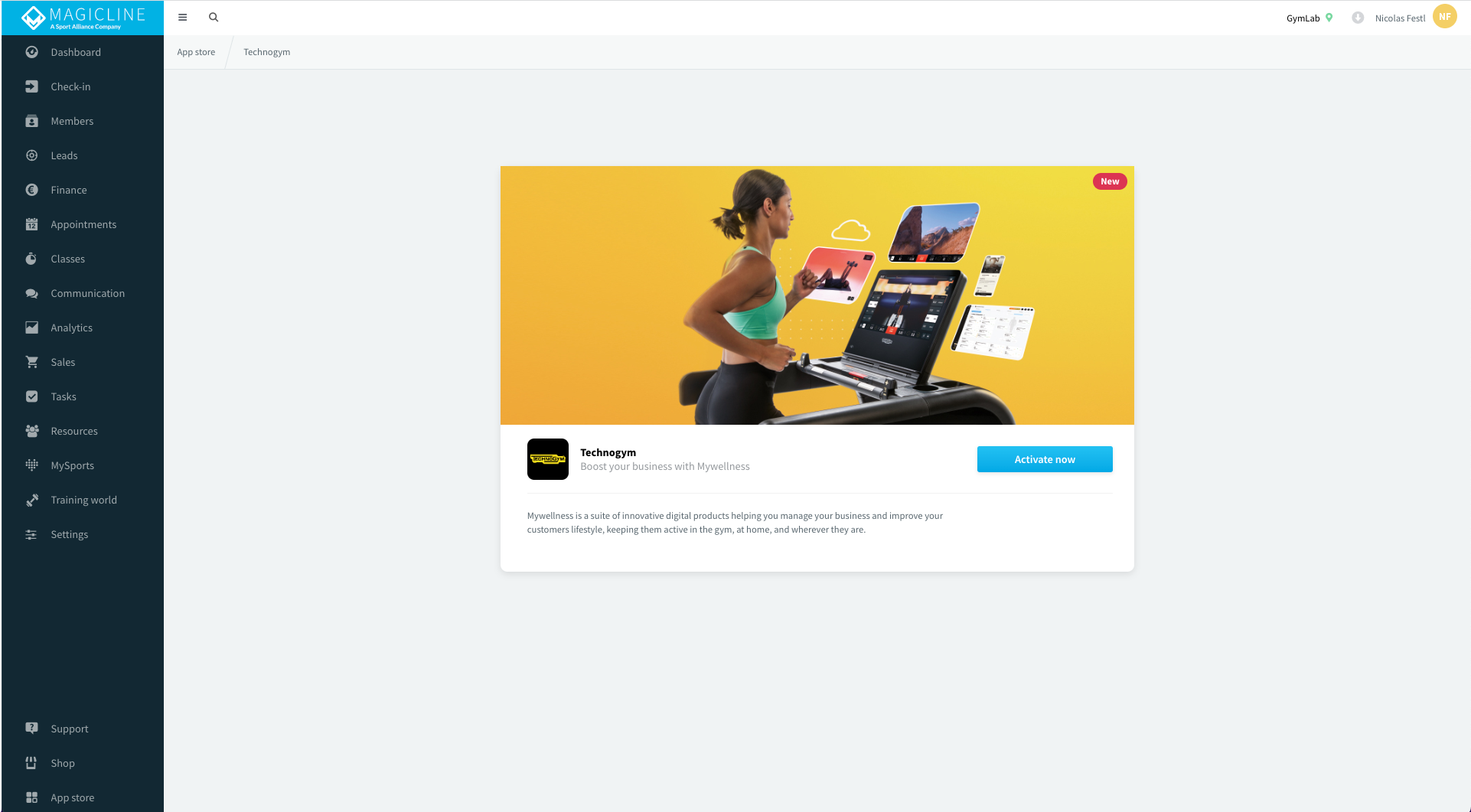 Detail page of a Partner integration


This will lead to an activation wizard which guided through the necessary steps to activate a partner integration.
Which settings are possible when activating a partner integration?
The activation process for partner integration requires input from you as a studio operator and is structured into the following sections:
General data about the activating studio

GDPR compliance in order for the Magicline to share data with a partner integration

Customer consent configuration
Step 1 of the Activation Process
The first step of activating a Partner integration requires you to enter basic legal information about your studio and to approve data transfer from the Magicline to the respective Partner.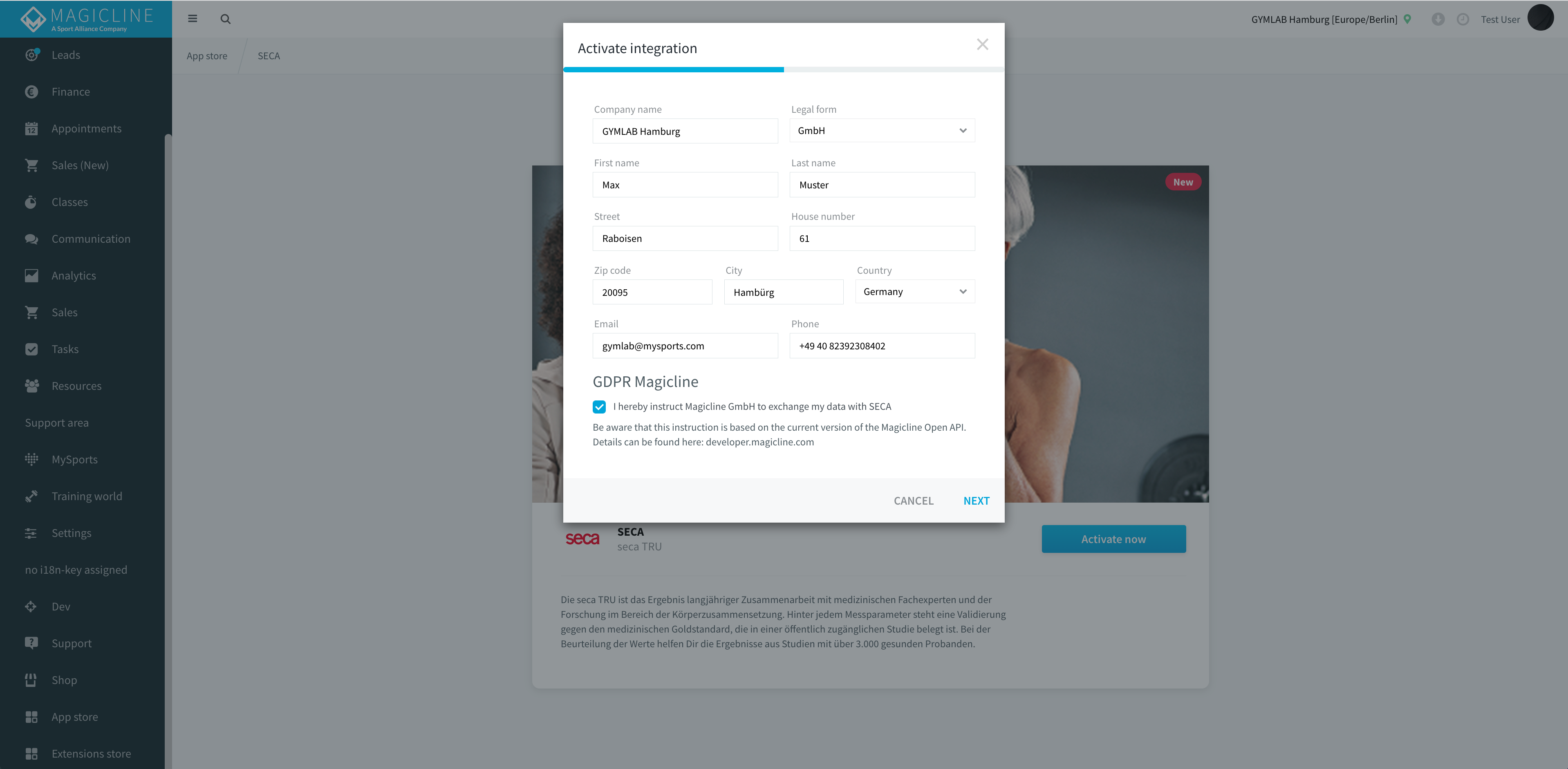 Step 1 – Activate Partner integration
Step 2 of the Activation Process
The possible configurations for the second step depend on the partner use case. For some partners there is no need to configure the data privacy settings as they are implicit in their use cases. For others, operators have the choice to configure how and which data they want to share with partners.
Within the customer consent configuration, you have the options to specify which customers in the Magicline are available for data exchange with the partner integration.
This is split into Members and Prospects to give you full control about which customers you want to exchange with a partner.
Furthermore, when activating a partner integration, you can specify how to handle existing customers as well as customers that are being added after the activation.
You can change the settings for future customers at any time in the partner integration detail view, which can be found in the settings section of the Magicline.
Once the preferred customer consent configuration is set, you can simply activate the partner integration by clicking the ACTIVATE INTEGRATION button in the bottom right corner of the modal.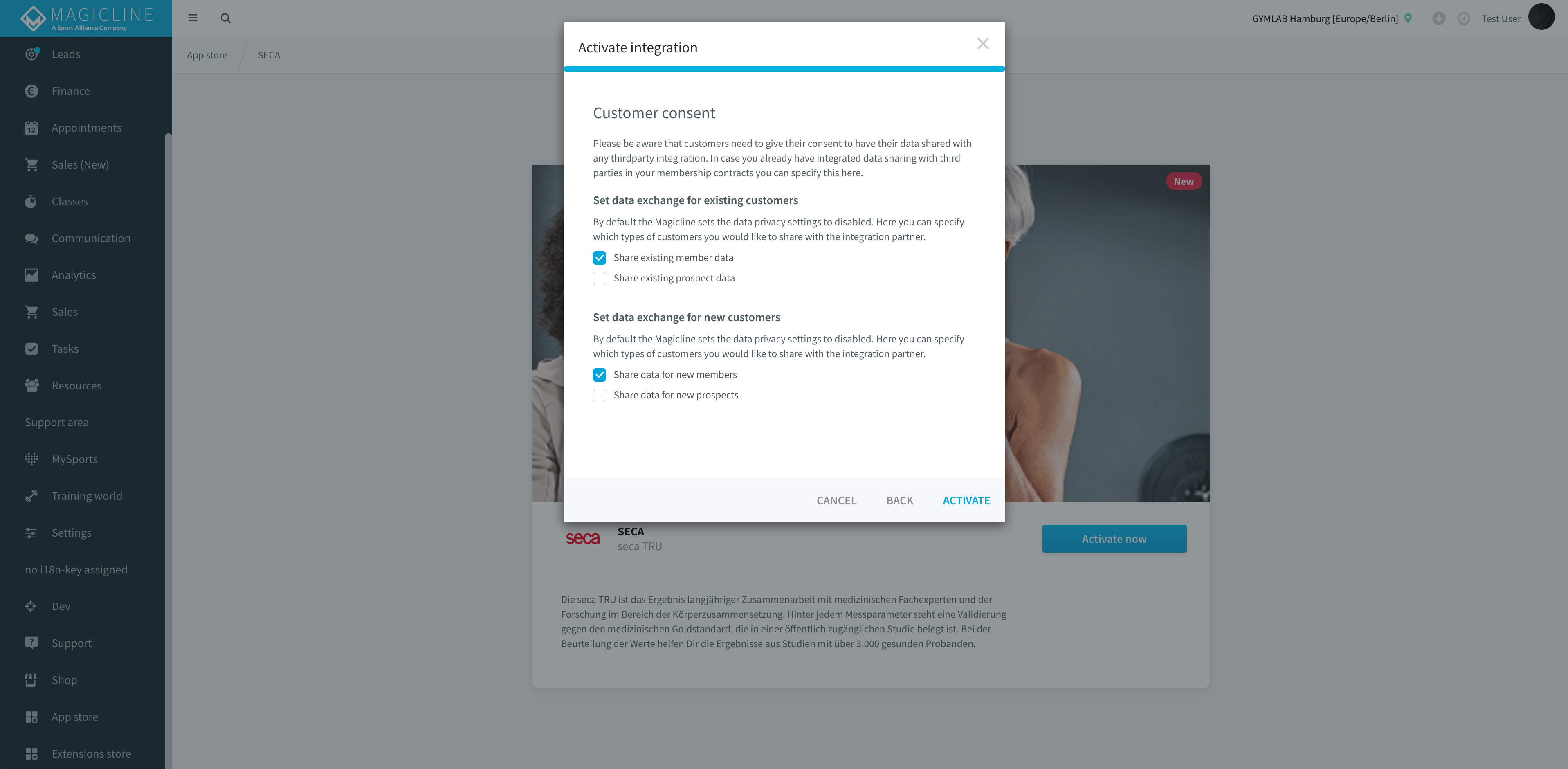 Step 2 – Activate Partner integration
Once you have activated a Partner integration, the respective API Keys for this studio are sent directly to the partner.