This article will take you through: Magicline App Store
Fastlane: Activate an app from the App Store
Go to App Store.

Choose the app you want

"activate now"
---
Develop your Magicline with function and innovating services.
In our App Store, we created a place where we offer innovating services and functional improvement for your Magicline. Application that are presented are solid partners like Paydue, GoCardless or Adyen. They make your Magicline more flexible and individual in few clicks- and you can be concentrated on your members.
We recommend to often keep an eye on it because we constantly try to expand our offers in the App Store with nice new services.
Where can I find the App Store?
You can easily access to the App Store via the App Store-icon in the Main-menu of your Magicline. Here you can see all our partners and the services that they can offer. You can also see the App that you already activated.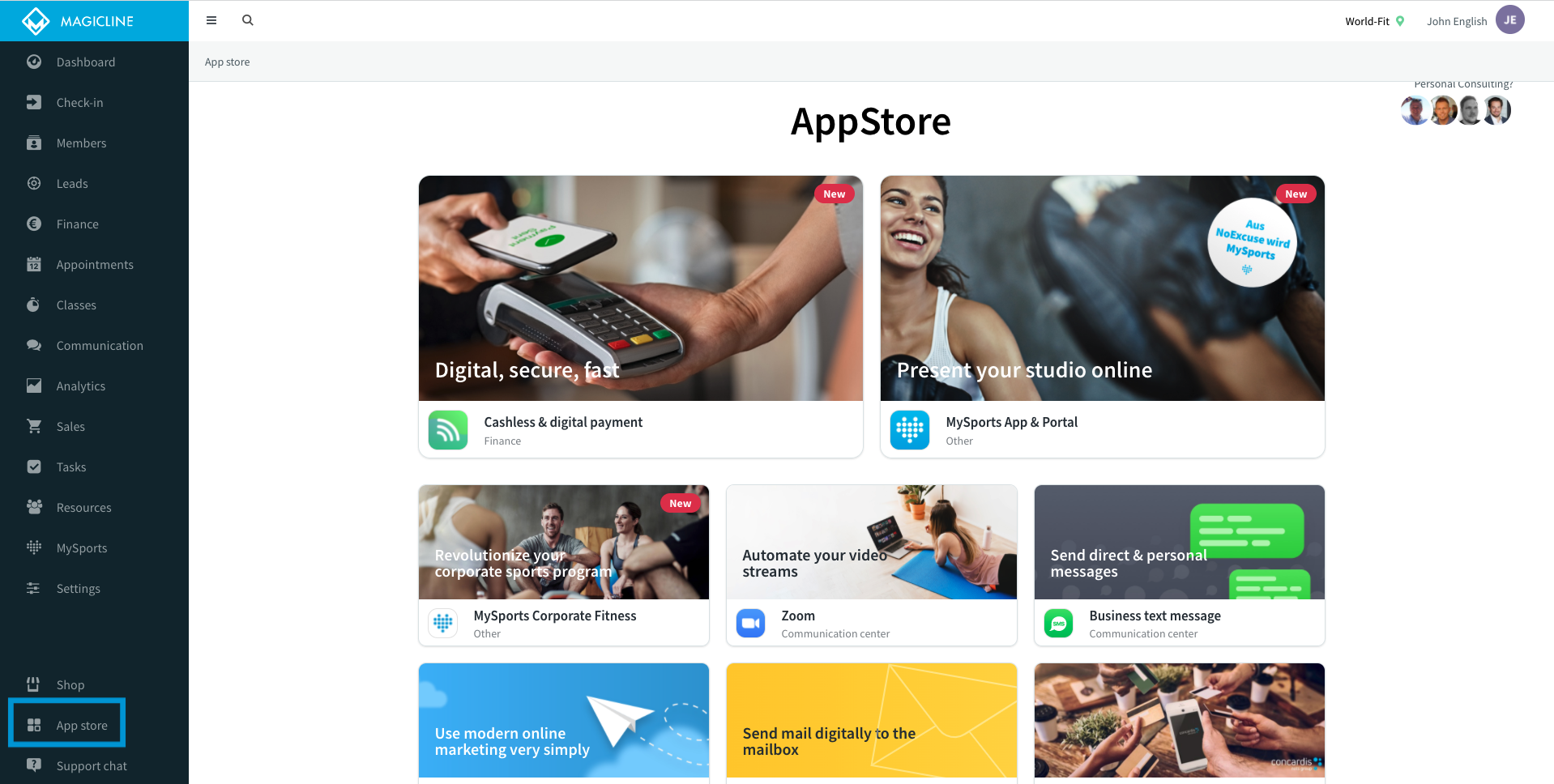 To have more information on the actual service, you can just click on the app.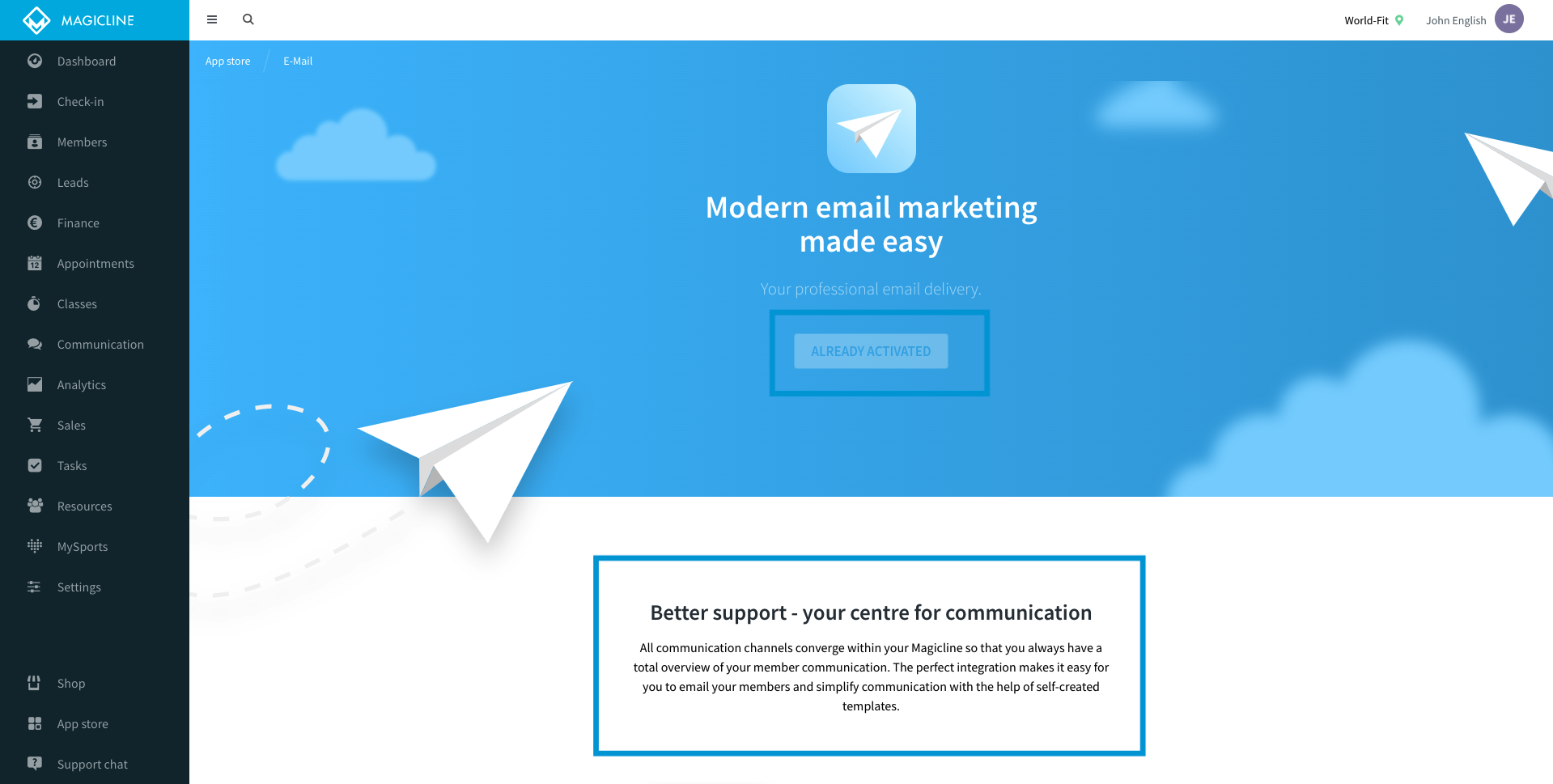 Just activate it and start.
To use an App, you can click on "activate now". If there are more steps to take to fully activate it, we will directly contact you to give you the process.