This article is about: Utilization figures in MySports
Quick Start:
MySports /utilization

Enable usage indicator
---
With the occupancy display you can give your members and interested parties information about the current occupancy rate in your studio via MySports. All you have to do is make a small adjustment in the Magicline and then the display is immediately ready for use.
configuration
You can find the configuration under MySports / Utilization
If you cannot find the MySports area, you must first activate MySports: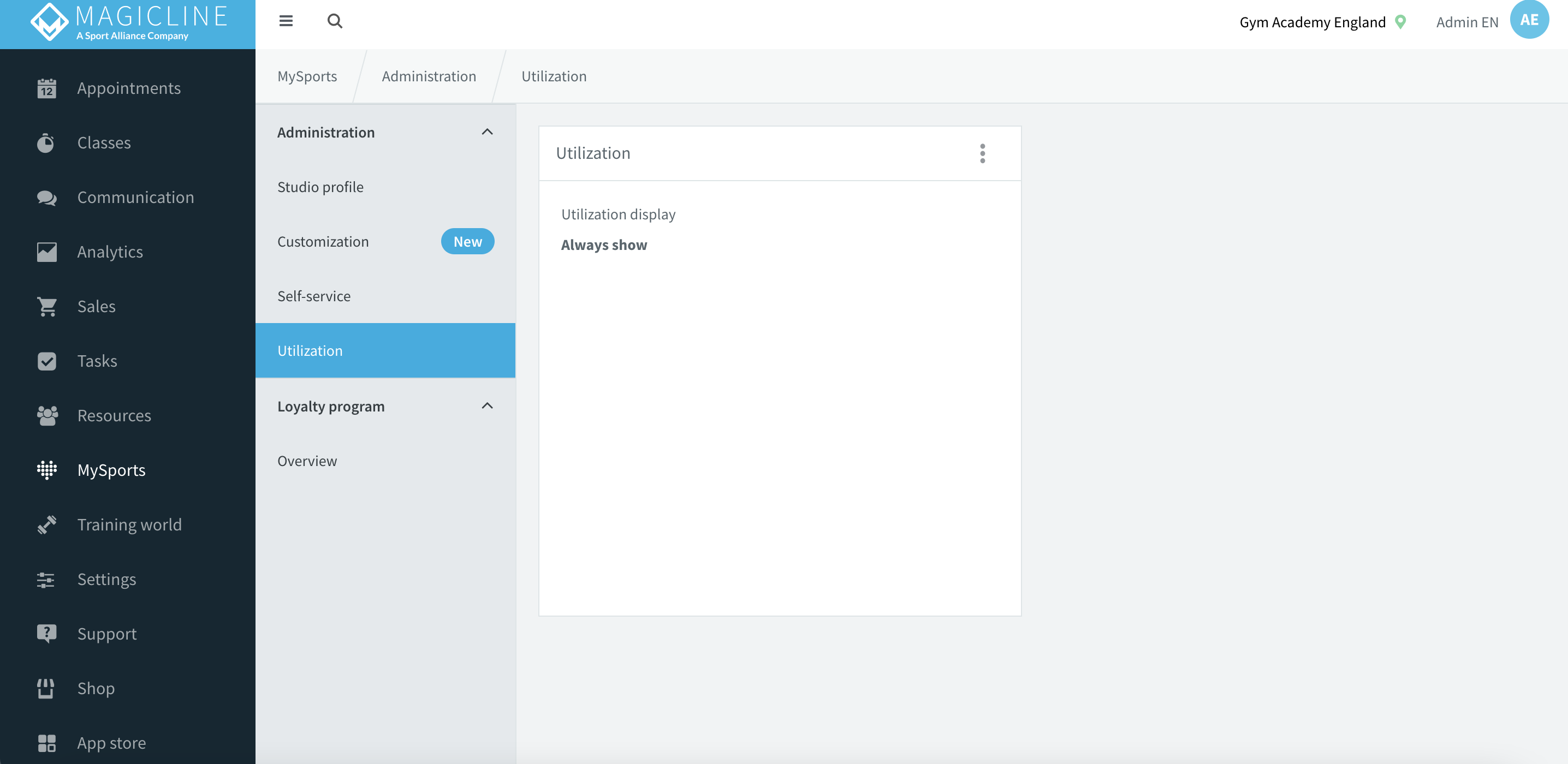 You can edit the utilization display setting via the familiar three-point menu.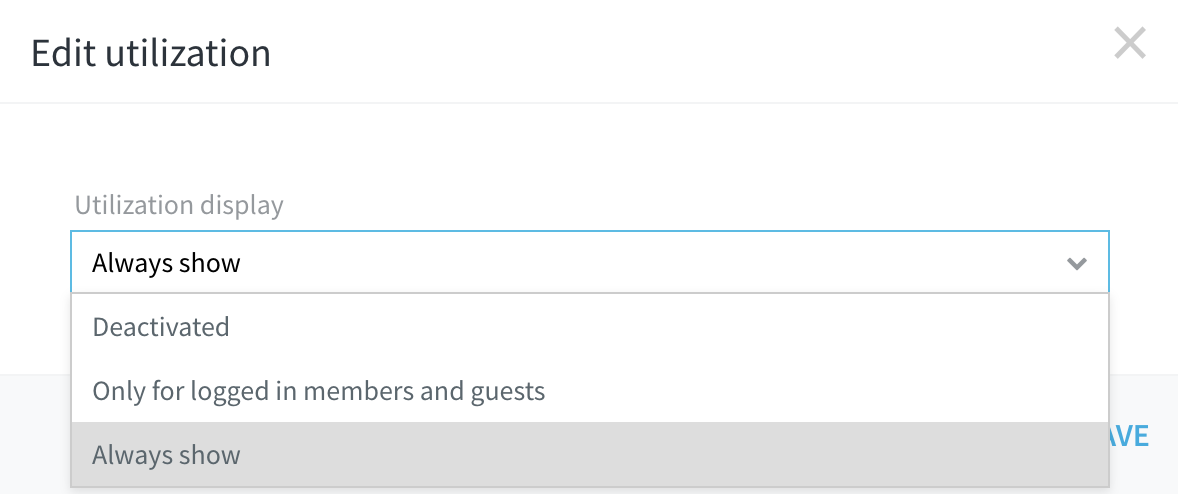 There are three different settings:
Deactivated: The utilization indicator is not displayed.

Only for logged-in members and guests: Only members and interested parties who are connected to your studio and who are logged in to MySports with their user can see the load.

Always show: All visitors to your MySports page and the app can see the utilization display.
How it works
We don't display the exact number of members in your studio to avoid revealing information you don't want to publish. In the utilization, we only show information as to whether a certain utilization level has been reached for an hour. There are the following levels:
Low utilization → Green (0% - 40% utilization)

Normal utilization → Orange (41% - 80% utilization)

High utilization → Red (81% - 100% utilization)
The current hour is always displayed in the corresponding color.
Optional: Check-in limit
If you want or need to limit the number of members checked in to your studio at the same time, you can activate and configure the limit in the Magicline.


MySports-App as a free-download for members
Our MySports app is available as an Android and iOS version for free download at the following address: https://www.mysports.com/app/