This page contains the Release Notes of calendar week 13/2023
---
MySports: number of current check-ins in the utilization chart
In the MySports app and on the web, the exact number of current check-ins is now also displayed in the utilization chart if you have activated this option under MySports/Utilization. The new option is independent of the custom utilization indicator, which sets the current check-ins in relation to a low, medium or high utilization and can also be configured there.
Adjust the color of a single appointment when the participant status changes
From now on there is a color code for single appointments in the calendar depending on the participant status. For example, green for attendance and red for non-attendance. This allows you to see immediately at first glance on your calendar which appointments were actually attended and which were not.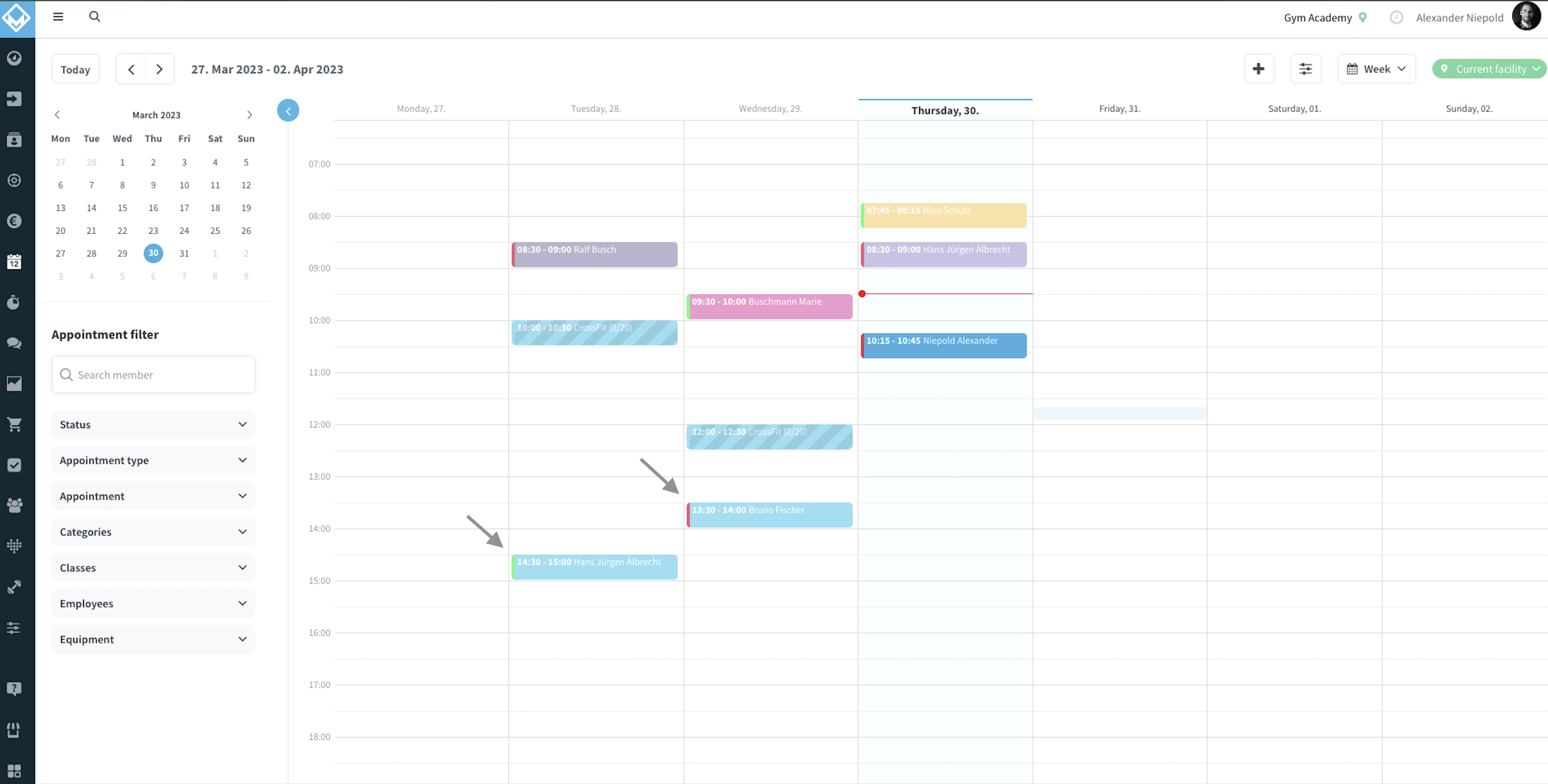 Bulk operation for extraordinary termination
The Magicline now offers a new bulk operation to create extraordinary terminations for contracts, additional modules or flat rates. Simply select the type extraordinary termination when creating a bulk operation in Magicline.
MySports: add exercises as superset to training unit
Your members now have the possibility to add exercises as a superset to a training unit in the MySports app.